Registered Psychologist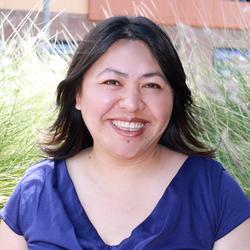 Van Tester is a Registered Psychologist and a full Member of EMDRAA.
Van has attained full accreditation as an Accredited EMDR Practitioner, (https://emdraa.org/). EMDR (Eye Movement Desensitisation Reprocessing) is a trauma therapy approach effective in treating acute trauma and Post Traumatic Stress Disorder with good resolve. To find out more information about EMDR therapy, visit https://youtu.be/29yHQvCWh2M.
Van started her Psychology profession in 2000 providing psychological counselling in community outpatient settings. She then specialised in working with individuals and their families who face significant addiction and its co-existing mental health issues.
From 2005-2011 Van provided clinical supervision and consultation to Psychology interns and the youth treatment team on complex client presentations at the Youth Drug and Alcohol Service, Nepean Hospital. She then developed her private practice in the Five Dock area from 2007. Van offers a variety of treatment modalities to respond to clients' concerns and presentations.
Van finds satisfaction in providing psychological counselling that acknowledges the individual's cultural, spiritual and psychological identity. She sees families, individuals and couples. Van is trained in the Maudsley Family Based Therapy approach and is equipped to respond to youth eating disorders. She also adopts an Attachment Theory informed therapeutic approach.
Referral Pathways:
Van is an approved and registered sponsor for the Work and Development Orders with the NSW Office of State Revenue.
She also is an approved counsellor with the Victims of Crime Counselling Scheme.
Other referral pathways include Employee Assistance Programs, self-referrals where session fees are claimable with most Private Health Funds, and Medicare rebates are available for those eligible with a current GP Mental Health Care Plan.